Listen and subscribe to our podcast from your mobile device:
Via Apple Podcasts | Via Spotify | Via Stitcher | Via Audioboom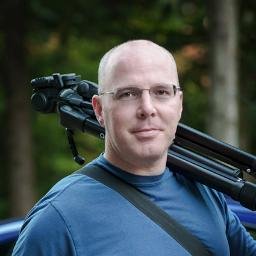 Repurposing content has already been discussed on the show a few weeks back but the importance it has in speeding up a marketing campaign and reducing the amount of time marketers spend doing it makes it worthy of further consideration.
For this week's episode, Nathan Isaacs discusses how content can be repurposed into many other forms of marketing material, taking inspiration from Jay Baer and how he will turn one five minute video into 11 different pieces of content.
Nathan Isaacs began his career as a sailor on the submarine USS Baltimore before becoming a reporter for the Tri-City Herald in Washington.
He moved into marketing in 2008 and is now a senior content strategist, copywriter, podcaster and video guy at Act-On Software.
Inside this week's episode:
1:50 Why is repurposing and recycling your existing content a good strategy for B2B marketers?
3:21 What are the benefits of repurposing your content?
8:30 What is the rule of four?
10:05 When repurposing your content do you think about releasing the same content at multiple times or is it better to release different versions of that content across the time period to capture as many prospects as possible?
12:06 How would you advise to start repurposing content if all a company has focussed on before is creating new, original content?
20:23 How do you know which content to repurpose? What should you be looking for in your existing content?
26:04 Is it just your own content you can repurpose? Can you take content created by clients and repurpose it for your own use?
32:30 How do you know when it's time to retire your content and start creating something new?