Listen and subscribe to our podcast from your mobile device:
Via Apple Podcasts | Via Spotify | Via Stitcher | Via Audioboom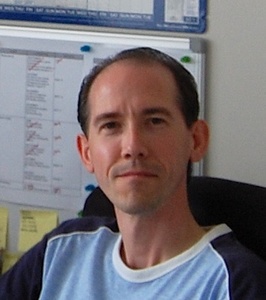 In 2018's Benchmark, Budgets and Trends report from the Content Marketing Institute, White Papers came out fourth in the list of most used type of content by B2B marketers. In episode one of our brand new podcast, Tech Demand Weekly! host Charles Commins speaks to freelance writer, journalist and author Dave Howell about what makes a White Paper still relevant in today's digital age and how to write them effectively.
In the podcast, we learn about why knowing your audience is the most important aspect of any content marketing strategy, where White Papers fit in to your overall marketing strategy and how to convey your authority to your audience through one.
Dave Howell's website: https://www.nexuspublishing.co.uk
Inside this week's episode:
1:16    The definition of a White Paper
3:11    Why are White Papers one of the most used tools in a marketing strategy
5:22    Why are White Papers still relevant in the digital age
13:06  Writing a White Paper? Where do you start.
17:02  Conveying your authority in a White Paper
21:28  Measuring the results of a White Paper
25:46  The future of the White Paper