Listen and subscribe to our podcast from your mobile device:
Via Apple Podcasts | Via Spotify | Via Stitcher | Via Audioboom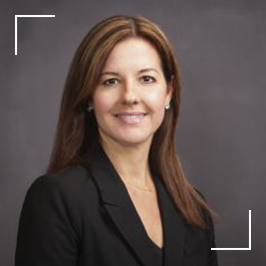 For our first episode of 2019 we're taking a look at what is to come in content marketing in 2019.
2018 will probably be best remembered for the year that marketeers accepted social media as the place to post their content, video became a must use medium and smart tech voice assistants started to change the way people searched for their content online. 
To explore whether these trends of 2018 are set to continue, Stephanie Stahl, the General Manager at the Content Marketing Institute, joins Charles on the podcast.
In December 2018, Stephanie published 85+ Expert Predictions for Content Marketing in 2019 where she asked content marketers to give their thoughts on the year ahead.
Having collated all those thoughts and opinions, Charles thought it would be good to find out what Stephanie herself thinks will happen with tools such as video, podcasts, webinars and social media.
To hear the predictions from some of our previous podcast guests listen to last week's episode.
Inside this week's episode:
01:18 Will the trends of 2018 continue through 2019?
04:33 Stephanie discusses the decision by Social Media Examiner to remove their long-form videos from Facebook
09:23 Katelyn Berkshire suggests that live video is the way to go in 2019. Does Stephanie agree?
13:34 Will social media remain the number one content marketing tool?
15:19 Is e-mail marketing dead after the impact of legislation like GDPR?
17:11 The development of B2B podcasting in 2019
18:50 Charles and Stephanie talks personalised podcast advertising
23:06 The future of printed media
28:53 Webinars as a great source of leads
30:20 Stephanie's personal predictions for 2019