Listen and subscribe to our podcast from your mobile device:
Via Apple Podcasts | Via Spotify | Via Stitcher | Via Audioboom
Powered by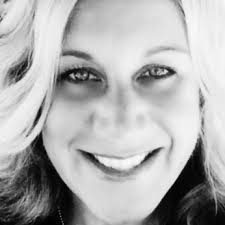 November is Lead Generation month here on Tech Demand Weekly! and we are excited to have SiriusDecisions on board as a sponsor for the month.
So far in this mini-series about the definition of a lead Terry Flaherty of SiriusDecisions and Chris Boorman of CA Technologies have both given their view on how they define a lead. This week it is the turn of the demand gen manager.
Pamela Guyton-Micheles is a demand generation leader and currently works for Avalara, a tax compliance solutions company. Pamela has a proven record of increasing conversion in the US, as well as EMEA, APAC, and LATAM. With over 20 years experince in her field, Pamela offers her insight on the definition of a lead at both a personal level and through the eyes of Avalara.
In this week's episode:
01:37 Pamela's own definiton of a lead
03:15 How Pamela's definition differs from that of Avalara's
05:52 How Pamela measures success in her role
13:08 How Pamela manages lead programmes
15:55 The differences and challenges in managing international lead programmes such as GDPR
22:22 How Avalara ensures its sales staff are aligned with the decision making unit
23:36 Pamela's advice to succeed in growing the pipeline and reducing the cost per lead
25:09 How demand generation has evolved over the last 20 years
26:41 Pamela gives her view on where demand generation will be within the next 3 years