Listen and subscribe to our podcast from your mobile device:
Via Apple Podcasts | Via Spotify | Via Stitcher | Via Audioboom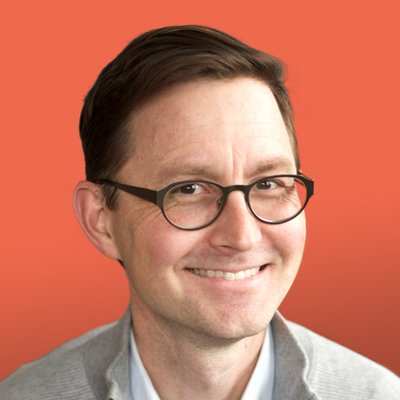 Over the course of the last six episodes of the podcast, we've explored why telling a story through your marketing is important to any content marketing strategy with Jeff Lazauskas and Elise Dopson. We have looked at how to write a white paper with Dave Howell and how to repurpose your existing content. in different ways with both Jeff Sass and Nathan Isaacs. After last week's episode on using Twitter as a marketing tool with Madalyn Sklar, we now look back on all those ideas and opinions with Andy Crestodina, Co-founder and Chief Marketing Officer of Orbit Media Studios.
Orbit Media is an award winning digital agency based in Chicago, USA. Andy has provided digital strategy to more than a thousand businesses over the last 18 years so is perfectly suited to look at how to use content wisely.
Inside this week's episode:
1:09 Why is it important for businesses to be creating content?
4:03 Why should companies tell stories in their content marketing?
7:16 How do you convey your story to the world?
14:05 Andy's opinion on Madalyn Sklar's video tweet campaign
18: 14 The first thing Andy does when meeting with a new client who wants to redevelop their website to create more traffic
21:04 The most common question CMO's have
24:15 How to use your analytics effectively
31:04 Staying ahead of the game and upping your revenue
32:43 2018 's Content Marketing Institute report shows successful B2B marketers spend 40% of their budget on content marketing, up 1% from 2017. What Andy believes that percentage will look like in three years time